Lamb curry or mutton curry is a simple yet delicious Indian lamb curry recipe. This easy lamb curry is put together with basic pantry spices, onions, tomatoes, and garlic paste to create an authentic flavour in this tender lamb curry.
With this lamb curry recipe, you will be able to create a rich and aromatic dish that is perfect for any guest. Serve alongside some steamed basmati rice or some freshly made naans. This lamb curry or mutton curry is perfect for your curry nights.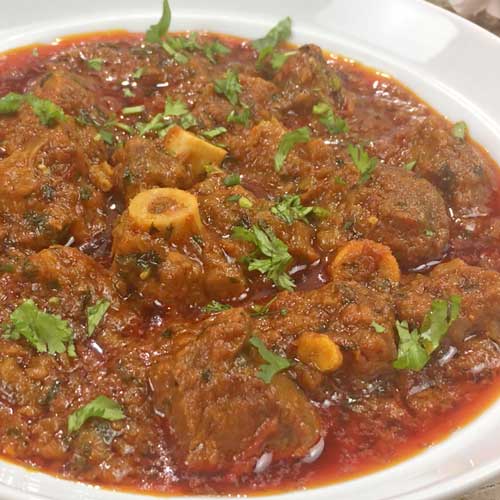 As in a lot of desi households, curries are almost a daily meal in our household, and out of the many curry recipes out there lamb or mutton curry is one of the most popular ones.
Whenever we invite other families around, it's always a battle between whether to make this lamb curry or my chicken curry recipe. I know both will go down well with everyone, so it's the perfect recipe to keep everyone happy.
There are a lot of different types of lamb curries out there from lamb karahi to lamb bhuna gosht. Each is special in its own regard. This lamb curry is one that hits close to home. It's less of a dish to be served at a restaurant, but more of a good old homey recipe perfect for family dinners.
I alternate between using lamb meat and mutton meat. This recipe works for both types of meat. The difference between lamb and mutton meat is the age. Lamb meat is from sheep that are less than one year old whereas mutton meat is typically three years or older.
Lamb is more tender than mutton so requires less cooking time. So, if you do decide to use lamb instead, be sure to alter the cooking times accordingly.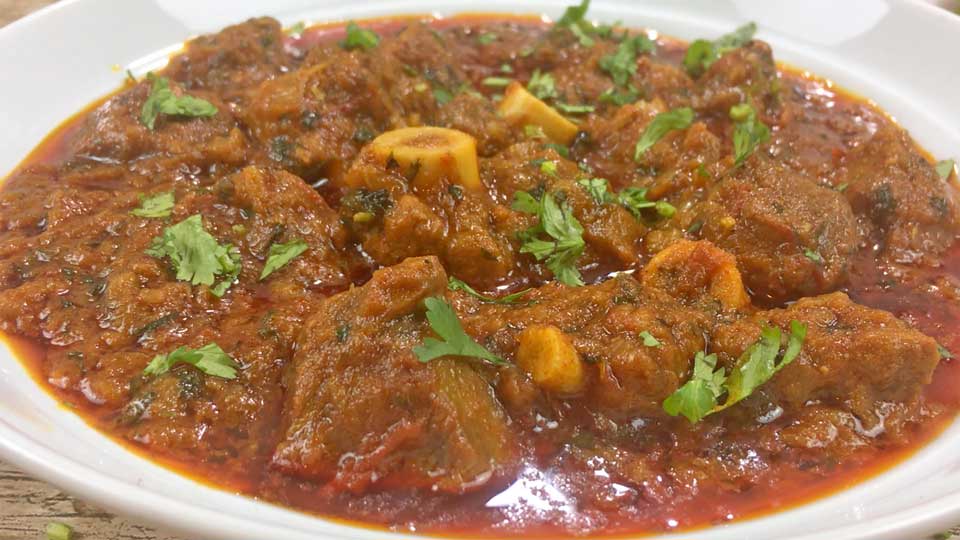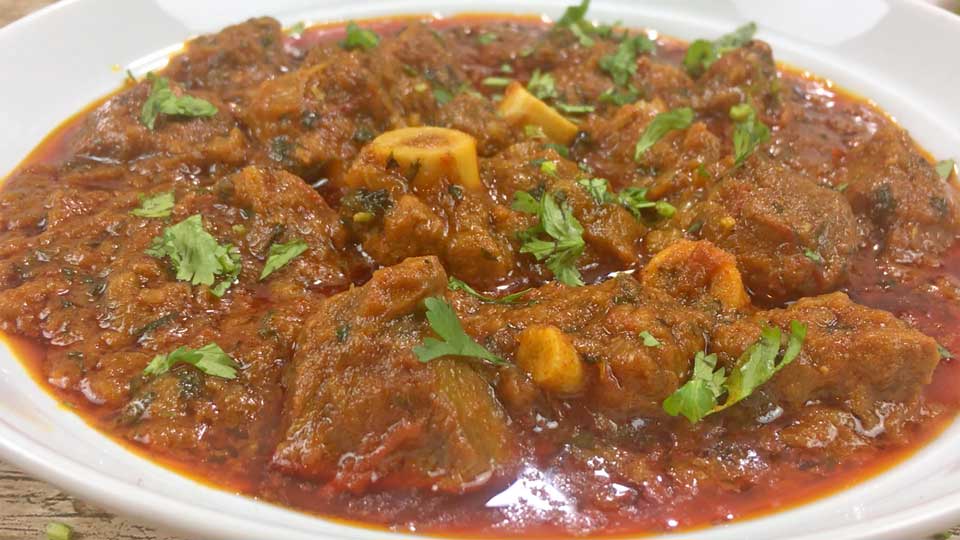 The sauce of this lamb masala curry tastes so good. Depending on your own personal preference, you can adjust the amount of water that you add. You can add less to make it a thick gravy or more for a thin masala gravy sauce.
When I pair this curry with chapatti, I like to add less water, so it has more of a thicker sauce. If I have it with pilau we tend to add more water to thin the sauce out.
In every family, there are always those recipes that have been passed down through multiple family generations. This is one of mine. This is a very easy lamb curry recipe or easy mutton curry recipe depending on what meat you use.
Making curry from scratch sometimes daunts people due to the number of different spices. But with this simple lamb curry recipe, you will never be afraid again.
The wonderful thing about curry is that ingredients can be altered to match your tastes. Unlike with cakes where you must use exact measurements. Otherwise, your cake will be too dense or too soggy or something will be wrong with it.
This Punjabi lamb curry recipe shows you how to make lamb curry that yields quite a spicy lamb curry. Be sure to adjust the spices if you're one of those people that can't handle spice.
Here are some more recipes for you to enjoy! If you like them don't forget to rate and leave a comment.
If you have any recipe suggestions, please do not hesitate to ask me. A great way to stay in contact with me is through Instagram, Facebook, Twitter, and YouTube. Don't forget to tag me @cookwithnabeela in your recipe photos!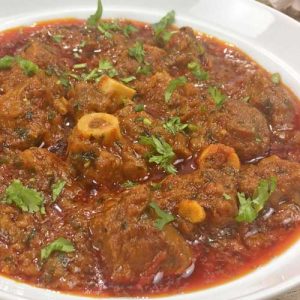 Lamb Curry
by Nabeela Kauser
This simple yet delicious lamb curry is an easy and wholesome meal to put together. This traditional and authentic lamb curry is made with tomatoes and onions cooked with spices for a rich, hearty dish that's perfect to make for a crowd. Soft, juicy, and tender lamb soaked in a spicy onion and tomato masala gravy.
Prep Time
10

minutes
mins
Cook Time
1

hour
hr
25

minutes
mins
Total Time
1

hour
hr
35

minutes
mins
Course
Dinner, Main Course
In a pan heat up the olive oil on medium heat until hot

Add the onions and cook for 5 minutes until softened

Add the ginger paste and the garlic paste then sauté for 1 minute

Add the chopped tomatoes and cook for 5 minutes until softened

Add the salt, turmeric powder, chilli powder and coriander powder then cook the spices for 3-4 minutes

Add the lamb or mutton and mix to incorporate the spices then cook for 8-10 minutes then add the water

Cover with a lid and cook for 45-60 minutes until the meat is tender – if the meat is still not cooked then add you may need to add more water to allow the meat to cook further

Add the garam masala, dried fenugreek, and coriander

Serve with homemade naan or steamed rice and enjoy!
Keyword
Curry, Indian, Lamb, Mutton, Spicy